I'll get straight to the point. You came here because you like Pasta and plan to boil a batch and put together a pasta dish! But sometimes you just need a little inspiration to put together a memorable meal. Whether it is a dinner for one, a dinner date or a family meal, Pasta never disappoints. The variety of shapes, colours, size and ingredients used offers limitless possibilities to prepare a pasta dish. And guess what, there are vegan options too!
We have, in the past, featured some amazing, simple to relatively complex pasta recipes on the blog. Depending on your level of enthusiasm, cravings, culinary expertise and the ingredients available in your fridge or pantry, here are 11 healthy, totally doable Pasta based recipes for you to choose from!
And guess what, if you stick around long enough, you just might be rewarded.
Read on to sate your hunger with these Perfect Pasta Recipes
This slideshow requires JavaScript.
Pasta for every mood, occasion and craving type! Just dive in!
So the name might be intimidating to some, but it's actually just some healthy spinach pasta in pesto with a lovely par boiled egg! This totally works for the times you want to have something that sounds and looks super fancy and yummy but is really simple to make! Great to impress a dinner date btw! Just look at it! Such gorgeousness!
This slideshow requires JavaScript.
For the times you want to go green and pluck some crisp greens from your kitchen garden and make them into a lovely herb pesto for your pasta, we have you covered. Of course, for some of us, the kitchen garden is imaginary and we have to pick our greens from the supermarket. Just remember to use fresh bright herbs and you're good to go.
For the times when you don't want a worry in the world and want your food to melt away the drudgeries of daily life. Yes, Pasta has that superpower. Just make yourself a bowl of this comforting Macaroni.
For the times you are feeling fancy and want to add lovely vegetables and meat or poultry to your pasta, here's Kanika's take on the Pasta Primavera.

We replaced beans for other goodies but this one is perfect for when you want something filling and yet light. Great for when you want to help get over a stuffy nose too!


When you are longing for some creamy and cheesy food but still don't want to ditch the greens, there's this lovely pasta in Alfredo sauce!
When you're feeling for some Asian cuisine but only have Italian pasta in your pantry, take it easy and cool down with this refreshing Cold Pasta Salad for the summer.
Cherry tomatoes, olive oil and fresh basil! You know what we mean. All these amazing flavours on a pasta with a serving of this delectable balsamic garlic chicken! It's a complete meal! You can thank us later!
For the times your pantry stock is fading, this bare bones recipe is great for a light but nutritious dinner for two! And like most of our recipes, it's customisable with your choice of pasta or beans!
Another amazing asian inspired whole wheat linguine salad with chicken salad that truly is a wholesome meal!
Fully customisable with your choice of pasta, veggies and meat, this tomato based Arrabbiata sauce is bound to get you over-indulging! It's that yummy!
BONUS!!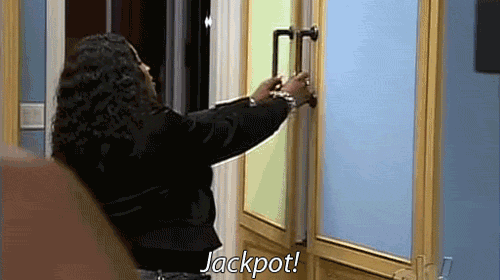 YOU'VE HIT THE JACKPOT! WE HAVE 3 MORE PASTA RECIPES FOR YOU HERE!
Of course there is this versatile Pesto recipe in number 2 up there but who said you have to play by the rules? Pesto doesn't always mean Basil! We tried to not let beautiful Carrot top leaves to go to waste! We made a lovely Carrot top pesto in a mushroom linguine. Sounds too good to be true, right? Check it out here.
We won't stop at carrot leaves! Yes, we went all out and made a pesto with Beetroot! And who knew you could roast those beautiful Avocados? Don't believe it, see for your self here.
Yeah yeah, we know! There's no actual pasta here! But think of those Gluten free, Vegan folks who want the best of both worlds! But no, you just think of yourself! Try out something different here
There you have it. So many pasta options in one place. Now, don't slack and go for it, we say!
Buon Appetito!
Gif source- A modernmusketeer on Giphy/Tumblr / Alice Guy Blanché