It's that time of the year when we're counting down the days to our favourite festival, Diwali. Even though we now live miles away from India, there's something in the air that brings back the familiarity of the festive time back home. The expat in us channels their inner Amrish Puri from DDLJ and reminisces about biji ke haath ka khana and mithai!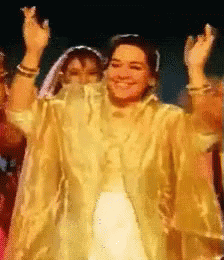 So what do we do to deal with the homesickness and cravings for yummy Indian food? We cook and invite friends and family here to wrap our selves in that warm cozy feeling that one gets during this beautiful festival of lights.
But whether you are miles away from India or sitting in your pind, here are some menu ideas for your Diwali parties and festivities that will help you have a delicious Diwali!
Snacks:
Serve from a choice of homemade Murmura Chiwda, Dahi Bhalle, Aloo Chaat, Sweet Potato Chaat, Pakore, Chutneywale Aloo, a variety of Hummus, Pita chips, Guacamole or even a light sprouts salad to get the party started.
Mains:
For the mains, don't hold back! Put in some love and make a delicious pot of dal along with either paneer, potatoes, Karari Bhindi or Tadka Gobhi. You can never go wrong with a combination of any of these.
Sweets:
Diwali is incomplete without Besan ladoo and a wide spread of Indian mithais like Besan halwa, Malai halwa, Gulab kheer, Meethi Sewiyan, Lagan Nu Custard, Aata Halwa, Sooji halwa, Meetha Pulao and many more. For a change you could also serve baked and 'no-bake' desserts like a White Ganache Tart, Trifle or a Lemon Polenta Cake.
Hope you and your family have a joyous Diwali!